Smoke Eater's First Wine to Arrive on the scene, First Due Red, is a Pinotage.
Pinotage  looks and tastes like a Shiraz even though Pinotage is technically related to Pinot Noir.
Pinotage is actually a hybrid crossing of the Cinsaut and the Pinot Noir grapes.
It was first crossed by a scientist named Abraham Perold in South Africa in 1925.  The Pinot Noir grape was difficult to grow in South Africa's climate, so Perold crossed them with a species that thrived in the South African Climate; The Cinsaut (also called Hermitage).
The idea was to create a wine that grew as easily as a Cinsaut and was as delicious as Pinot Noir.
The result was grapes that were very dark in color and a wine that was bold and high in *tannin and *anthocyanin
A good bottle of Pinotage will feature flavors of dark berries as well as a wide array of hints of other flavors including plum, cherry, bacon & hoisin with a sweet note on the finish, almost like flavored smoke, Perfect for "Smoke Eaters"

PAIRINGS WITH FOOD

​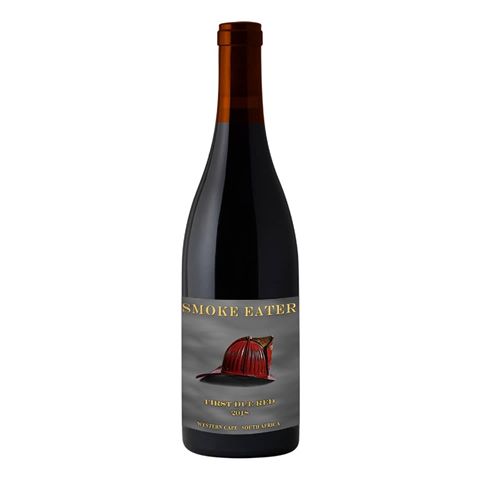 Smoke Eater First Due Red is a unique & versatile fruit-driven rustic red wine.
Like a Pinot Noir it is perfect for pairing with all sorts meat dishes especially those that are barbecued or grilled.
Grilled steak, grilled lamb chops, pork ribs and any kind of smoked meats such as pulled pork & smoked duck will pair very nicely, perfect for a summer barbecue or a holiday gathering.
The Cinsault relationship also gives Smoke Eater First Due Red a compatibility with Mediterranean foods like grilled peppers & eggplant, as well as baked pasta dishes with meat-based sauces.
It's also a great wine to serve with pizza, especially one with a meat topping.
Any meat that is grilled over an open flame is going to pair very well with  a good Pinotage, so in actuality, Smoke Eater First Due Red and a Barbecue grill is "the" perfect pairing.
​
Remember; Where there's Smoke, there's Fire!
​
INTRODUCING OUR NEWEST WINE – A PINOT GRIGIO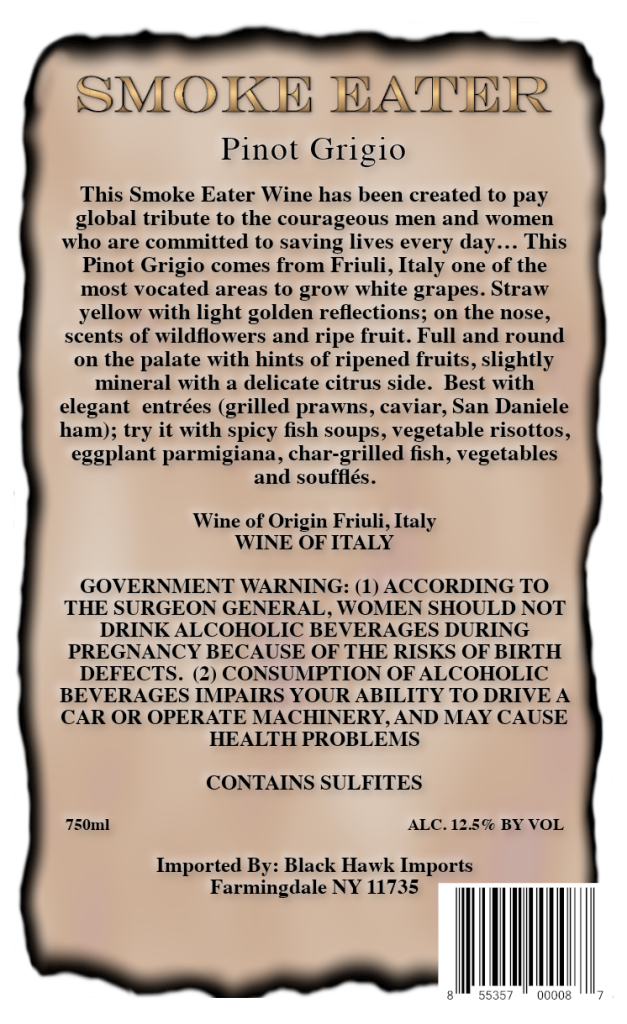 CLICK IMAGE TO VISIT WEBSITE
Taste the Smoke