Adega Valdes
Vedra is a noble, fertile land situated at the foot of the Roxas Mountain near the Virgin of Gundian Sanctuary. Here, the Valdes family founded one of the most modern bodegas in Galicia. The south facing vineyards – planted with Albarino and Treixadura – rise steeply beside the banks of the River Ulla. For over 30 years, the Valdes family has been nurturing these noble grape varieties to produce their critically acclaimed wines.
Gundian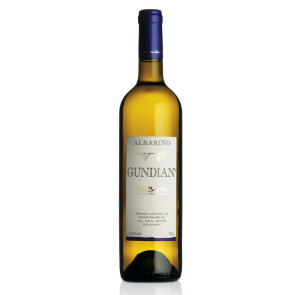 Origin: Rias Baixas

Varietal: 100% Albariño

Tasting Notes: A pale brilliant wine with plenty of green apple and apricot fruit and mineral characters on the nose. Light, lively, and refreshing on the palate, with excellent acidity.

Serving Suggestions: The perfect accompaniment to shellfish and seafood – from raw oysters, seared scallops, and broiled fish to bouillabaisse.

Click logo for website