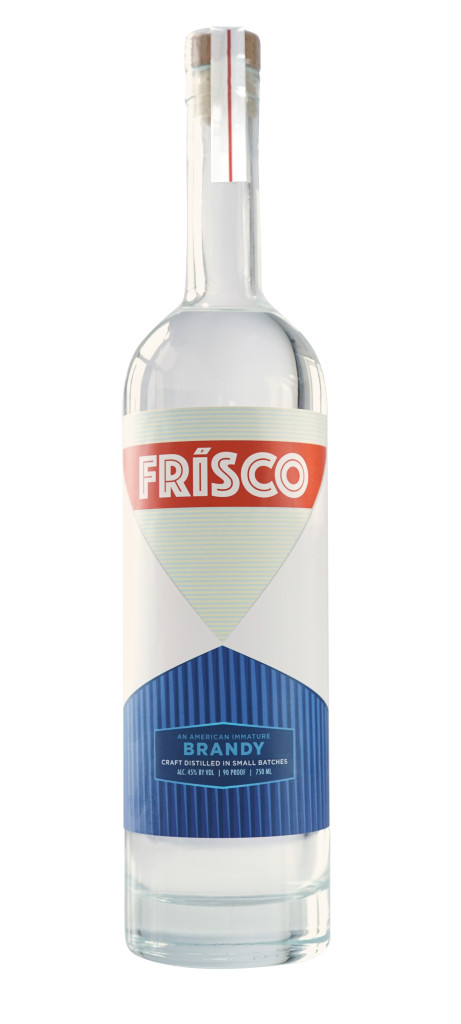 Frísco is a supremely sippable, clean and flavorful clear spirit for any occasion. Its subtle floral overtones are layered with suggestions of tropical fruit resulting in a full, yet delicately smooth taste with zero burn. Delicious on its own and supremely mixable, Frísco is a wholly new, American-made taste like nothing you've ever experienced. The result a is dangerously smooth spirit and we know you will love. So have a glass and let the taste take you where you want to be.
*Silver Medal Winner Los Angeles International Spirits Competition
*Bronze Medal Winner in San Francisco and New York Spirits Competition
FRíSCO COCKTAILS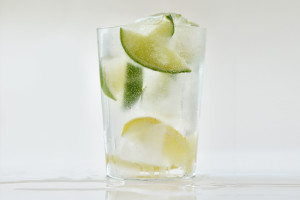 Frísco Twist
Start with Frísco, lemon and lime juice in a glass with some ice cubes. Add a bit of soda water and simple syrup. Stir well. Simple and vibrant.
2 oz. Frisco
1 oz. Simple Syrup
½ oz. Fresh lemon
½ oz. Fresh lime
2 oz. Soda water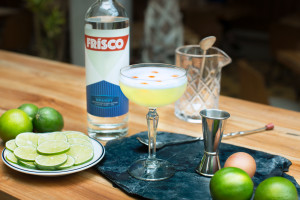 Frísco Sour
In a shaker, use 4 ice cubes and combine ingredients in order listed. Shake vigorously for longer than usual. Strain into a coupe glass and garnish with 5 dots of bitters.
2 oz. Frisco
½ oz. Fresh lime juice
½ oz. Fresh lemon juice
1 oz. Simple syrup
1 Egg white
Bitters of your choice
Frísco White Sangria
In a pitcher, combine Frísco and fruits and let sit 2 hours or overnight. Add the remaining ingredients along with ice to the pitcher. Stir well for 20 seconds. Serve in 4 wine glasses.
6 oz. Frísco
1 kiwi, peach, and apricot all cut.
2 oz. Simple syrup
8 oz. White wine
3 oz. Fresh lemon juice
8 oz. Soda Water
Perro Picante
Measure and mix the ingredients (including jalapeno) into a shaker. Shake with ice and strain. Serve over a large ice cube in a rocks glass. Garnish with additional slice of jalapeño.
2 oz. Frisco
2 oz. Grapefruit (fresh if available)
1/2 oz. Fresh lime juice
1/2 oz. Simple syrup
1 or 2 Thick slices of jalapeño, with seeds for extra spice.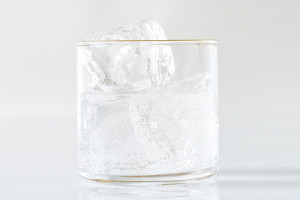 Frísco Rocks
Frísco don't need no fancy dressing!
Enjoy the full flavor of Frísco neat, on ice, with water, or soda.
2 oz. Frísco
Ice (when warm)
6 oz. H20 or Soda (careful, it is still strong 😉