In a culture geared toward fruit forward, "ready to drink" wines, assessing wine for structure and maturation potential can sometimes fall by the wayside. Our ultra-premium Cellar Selections allow wine enthusiasts to find limited production, auction-quality wines that can compete with the best in the world. These are wines that will reward cellaring and will continue to integrate and evolve gracefully in the bottle for the next 10, 15 or 20 years.
PK Morkel Pinotage
Origin: Bottelary, Stellenbosch
Varietal: 100% Pinotage
Viticulture & Vinification: Hand selected grape clusters are harvested and spend 6 hours on the skins before fermentation at 26 C for 4 days. Malolactic fermentation is completed in tank. The wine is then matured in 300 liter new French oak barrels for 12 months.
Tasting Notes: Deep ruby red with a concentrated nose of blackberry, plum, chocolate and vanilla. Packed with abundant fruit this intensely with an intense beautiful balance of well-integrated oak flavors with silky tannins and supple mouth-feel.
Serving Suggestions: A luscious accompaniment to Smoked or Barbequed meats, roasted turkey and chicken.
Vergelegen "V" 2011
Varietal: 100% Cabernet Sauvignon
Origin: "V" was created from Cabernet Sauvignon grapes grown exclusively in the Stone Pine IV vineyard. This west to northwest inland facing vineyard is relatively sheltered from the prevailing breezes coming off False Bay. Here the grapes were nurtured to perfection by the slightly warmer but still predominately maritime climate.
Vinification: Select hand-harvested grape clusters were fermented in closed tanks at temperatures of 25 to 28 degrees Celsius. The young wine received a post fermentation maceration of 21 days followed by malolactic fermentation in stainless steel. Upon completion of malolactic fermentation, the wine was racked into 100% new French oak where it matures for 21 months followed by an additional 24 months bottle rest before release.
Tasting Notes: Complex nose showing blackcurrants, red cherries, cedar wood, lead pencil and cigar box aromas. On the palate the wine is concentrated but elegant, with fine-grained tannins which soften in the glass. The result: a luxurious wine with a long aftertaste.
Serving Suggestions: Excellent with fine cheese, roasts or for meditative sipping.
Rated 93, "V" Vergelegen, 2011, International Wine Report – Stephen Tanzer 2015
"…Good deep, bright red. Explosive truffley perfume to the complex aromas of cassis, licorice, violet, graphite and cedar. Plush, fat and seamless, filling the mouth without leaving any impression of weight. Has a texture of liquid silk. Finishes with noble, tooth-saturating tannins and outstanding persistence…"
Peter Andrew Ingenium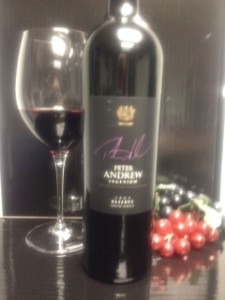 Origin: Stellenbosch. South Africa
Varietals: 46% Cabernet Sauvignon, 23% Petit Verdot, 20% Malbec, 7% Merlot, 4% Cabernet Franc
Viticulture & Vinification: Wilhelm Kritzinger specially selected the grapes used in the production of Ingenium. The grapes were harvested at 23°C, and spent 6 hours on the skins before inoculation. Fermented in tank at 26°C for approximately 4 days and pumped over 3 times per day. After malolactic fermentation took place in tank, the wine was matured in 100% new French oak barrels for 12 months.
Tasting Notes: A deep garnet, opaque red with pungent layers of cassis, cedar, pencil shavings and fruitcake on the nose. Beautifully structured on the palate, with bold fruit layered over soft, supple tannins. Only 2,400 bottles produced.
Serving Suggestions: Pair with prime cuts of red meat or stewed vegetables.
Gary Player Major Championship Series, Muirfield 1959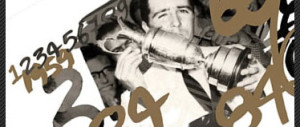 Origin: Stellenbosch, South Africa
Varietals: 38% Merlot, 31% Cabernet Sauvignon, 23% Pinotage and 8% Shiraz
Viticulture & Vinification: Winemaker Quoin Rock selects grape clusters that are hand harvested, sorted and lightly crushed. Fermentation for 6 days includes pump-overs and punch downs for gently extraction of tannin and flavor. The Pinotage is pressed soon after fermentation; the Shiraz and Merlot spend up to 12 days on the skins after fermentation and Cabernet Sauvignon up to 24 days after fermentation. The press wine is separated from "free run" with portions of high quality press wine being blended together with the "free run". The different cultivars are then aged separately in a combination of French and American oak for 6 months. The final blend is created then aged for an additional 12 months in 40% new French oak, 10% new American oak – the balance in second and third fill barrels. A light egg white fining and a minimal filtration were done before bottling.
Tasting Notes: Red fruit and spice are evident on the nose with hints of tobacco and cedar. The palate is full yet restrained, with a silky tannin structure, and long lingering finish.
Serving Suggestions: This wine will complement rich dishes and finely flavored cheeses.
Sciarra Rocca Rosso
Origin: Marches, Italy
Varietal: Montepulciano, Sangiovese, and Cabernet Sauvignon
Viticulture & Vinification: Fermentation on the skins for 15 days, at temperatures between 28-30°C allows for extraction of the noble tannins. Made using the Biachere method.
Tasting Notes: A luscious ruby-red with an intensely ethereal floral nose reminiscent of roses and violets. Exceptionally smooth on the palate.
Serving Suggestions: Excellent with grilled or roasted red meats and poultry or wild game.
Vizconde de Ayala Gran Reserva
Varietals: 85% Tempranillo, 15% Garnacha
Tasting Notes: An intense ruby red with a deep aroma of oak and fruit. Well-balance with a long, lingering, velvety finish on the palate. The wine was aged for over 3 years in oak casks including one year in American oak cask.
Serving Suggestions: Perfect for meditative sipping or as the perfect companion to steak, roasts, stews and flavorful cheeses.